I'm currently employed at

working on a massively distributed build and test infrastructure.
| | | |
| --- | --- | --- |
| At work you can reach me via jloverso | @ | MathWorks.com |
You can also find me at The Network Schooner or via surf.to/loverso.


I used to work at the OSF Research Institute

The Open Group shut down the

Research Institute in Cambridge, MA, back in 1998. It sold off the Grenoble RI in 1999. The last remaining portions of the

is it's domain name, soiled reputation, and some revenues from licenses, all of which are now owned by the former X/Open.


Whether or not the links in the rest of this section will work anymore depends upon how long the RI web servers remain running with the old content. OSF alumni should check out the Alums page hosted by Plain Aviation.


In the past, I worked on OSF/1 AD, a distributed single-system-image UNIX operating system for multicomputers (ranging from MPP to NOW) built on top of the Mach3 microkernel. This system has been used by several vendors on massively parallel computers, most notably Intel's Paragon Supercomputer and Hitachi's MPP. Some links to papers I've worked on: USENIX 93, AD2 NetArch.



From 1995 until 1997, I changed focus to the World Wide Web program at the RI, and was part of the Distributed Clients project, working on Detachable Webs. I was the architect and implementor for the project, the result of which was a new system, written in Tcl, known as Caubweb. This systems was described in a paper given at the 5th Tcl/Tk Workshop in 1997. The slides and the paper are available.


In the fall of 1997, I worked on MDB, a source level debugger for Mohawk (our unencumbered, small footprint JVM implementation written in C++). MDB is a combination of C++, Tcl, and (optionally) Tk.


My last, brief tenue at the RI was spent working on the X Project Team. I joined and left just as the ruckus about X11R6.4 licensing broke out.


And... I used to work at a number of other places...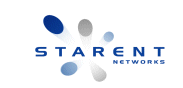 ... Have we crossed paths?




What else I do
Tcl/Tk



I like to work in and around this useful language. I'm was the local OSF maintainer of many tcl and wish variants. Almost until the last, my primary work at the RI had me working in this language.
WWW



Some of my work will be listed here. For now, this is a convenient place to list other Web related things I've done.
Operating Systems



I used to do operating systems work for a living, but I wised up. This is ok, since I can still play with real operating systems, but with the added advantage that other people will likely see whatever I might produce.


I use FreeBSD on many machines all over the place. I've been known to call the install disk a virus. Unlike Linux, at least this is UNIX. Not to offend Canadians, but I've been known to say "Linux is like UNIX as Canada is like the US; if you go to Canada, everything looks and feels the same as long as you don't look too closely".


I used to maintain a collection of reference material for the local use of FreeBSD and NetBSD at OSF. This is only available for internal OSF use, but OSF doesn't exist anymore.
Rocketry



Everybody needs a hobby, and, for practical reasons, space travel is out.
Humor



I'm a collector of things I find poignant, interesting or (somethings) humorous.
Potpourri



This is a list of various random things I have on-line for one reason or another. If you find something you like, let me know.
---